Skip to Content
Lip Augmentation Treatment
At Elite Body & Med Spa, our licensed, certified, and experienced professionals are here to provide you with customized services. One of these services is lip augmentation, an injectable procedure to enhance the appearance of the mouth.
There are several methods and techniques to achieve lip augmentation, at our clinic we offer hyaluronic acid lip fillers by JUVÉDERM®. Hyaluronic acid is an extremely popular option, as it is a substance that occurs naturally in the human body with anti-aging and hydrating properties. When it is used in lip augmentation procedures, it performs extremely well.
If you are interested in lip augmentation, contact Elite Body & Med Spa today to set up your complimentary consultation. Our team will sit down with you and get to know you and your concerns better. We can then discuss what might be the best products and services for you. We will listen closely to understand what you envision, and help that vision come true.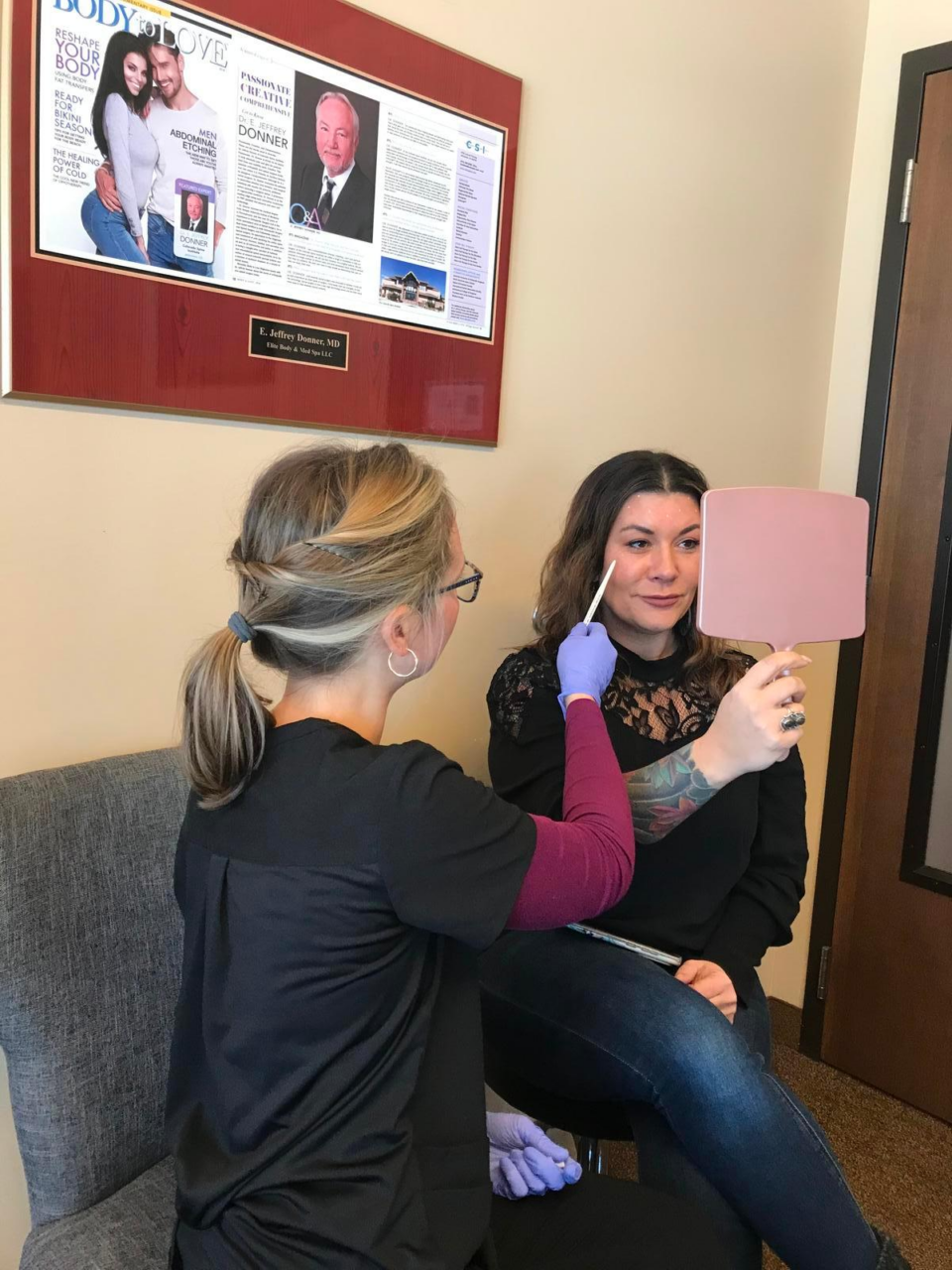 What Can You Expect?
Once you decide on lip augmentation, you'll want to refrain from smoking, blood thinners, and alcohol before your appointment. These things can affect your eventual results and can prolong the recovery process.
During the procedure, your healthcare provider will inject lip filler into your lips and/or around your mouth, depending on the look you're trying to achieve. Lip fillers are quite different than other fillers and injections. Compared to other skin, our lips are extremely vascular. This means that swelling and irregularity can be quite common during the healing process. Recovery after injection will usually take a maximum of 1-2 days. During this time, you may experience mild tenderness and bruising of the lips.
During recovery, we recommend eating soft foods the first 24 hours, elevating your head while you sleep, refraining from excessive lip movement, and using an ice pack to reduce swelling.
Benefits of Lip Augmentation
Adds volume to lips
Creates a fuller look to lips
Quick procedures – about 10-30 minutes
Reversible treatments – Lip fillers are temporary solutions that last for about 6 months up to 1 year
Ideal Candidates for Lip Augmentation
Lip augmentation may be for you if the following apply:
Have concerns around thin lips
Have concerns around aging lips
Have concerns around an undefined lip perimeter
Are in good health with no active infections
No chronic conditions like diabetes or lupus
Have concerns around a "gummy" smile, where your upper gums show when smiling

This should be a combined treatment with BOTOX®
Schedule a Complimentary Consultation Today