Skip to Content
Minimally Invasive Treatment to Rejuvenate Aging or Damaged the Skin
At Elite Body & Med Spa we use the Skin Pen microneedling system.  This system is FDA cleared and is backed by a commitment to safety and efficacy. It is the leading choice by health care providers nationwide. Skin Pen uses an adjustable needling depth which allows the treatment provider to customize the treatment according to the patient's needs. Tiny needles create thousands of channels known as micro-wounds that stimulate your body's own healing system. The body responds by releasing cells and proteins which heal the damaged tissue, breakdown pigment and scars and stimulates the formation of collagen and elastin. The end result is smoother, firmer skin that is more youthful and radiant. To enhance the result, this treatment can be combined with PRP, stem cells, growth factors and or medical grade anti-aging or brightening serums.
Treatment can be performed on most parts of the body such as face, neck, décolleté, arms, legs, abdomen, and much more. Treatments take approximately 30 minutes and are spaced 30 days apart with minimal down time (2-day treatment is typical). It is safe for all skin types and ages and can be performed year-round.
Microneedling treats:
Skin texture including wrinkles, and fine lines
Reduces the depth of scars, including acne and scars from surgery
Reduces pigment
Reduces pore size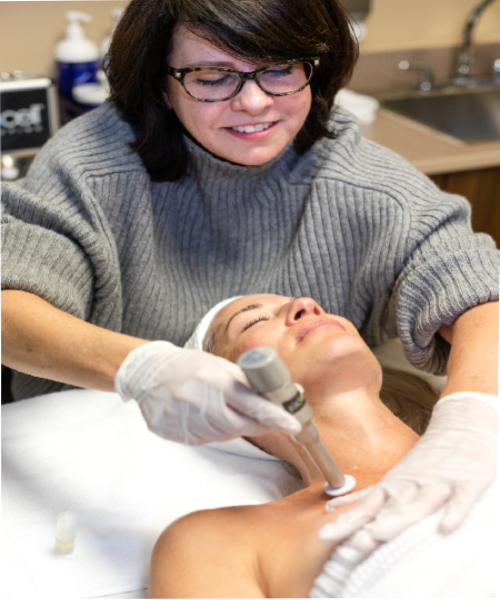 Platelet Rich Plasma (PRP or Vampire Facial)
This treatment involves the collection of your blood (approximately 8-16 ml), which is then prepared using a centrifuge that separates the red blood cells from plasma and platelets. The PRP is applied to the skin during the microneedle process, stimulating healing through cells called growth factors and cytokines which increases your bodies production of collagen, elastin and neovascularization. With the results, smoother tighter skin, finer pores, reduced pigment in. Treatments are typically spaced 4-6 weeks apart depending on the depth of needle penetration during treatment. Of the needles. The number of treatments will be determined based on your skin health and goals. Healing typically takes 24-48 hours and you will look mildly sun burnt and will feel warm immediately following the treatment. Topical numbing cream is applied 1 hour before the procedure so that pain is minimal.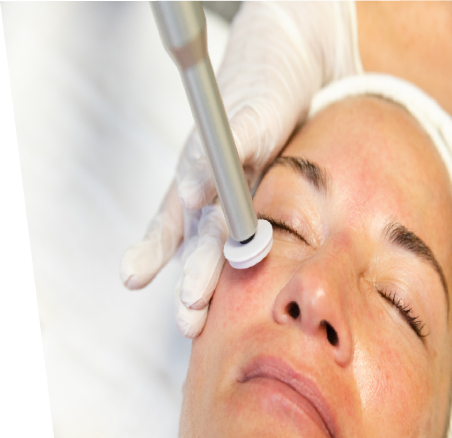 Autologous Stem Cells
This is a bone marrow-derived product that would be harvested from your hip (posterior iliac crest) in our procedure suite. The product consists of concentrated cells derived from the fluid bone marrow, which is reduced from a volume of approximately 50 milliliters down to 2-10 milliliters and is a source of blood-forming cells (hematopoietic and mesenchymal stem cells). Each of these stem cell types have been shown to play a role in the repair and regeneration of human skin (dermis) and can be paired with our micro-needling method. Generally, this option would be paired with a bone marrow aspirate collected for a patient's orthopedic/spinal condition with a small additional volume that would be collected for this esthetic application.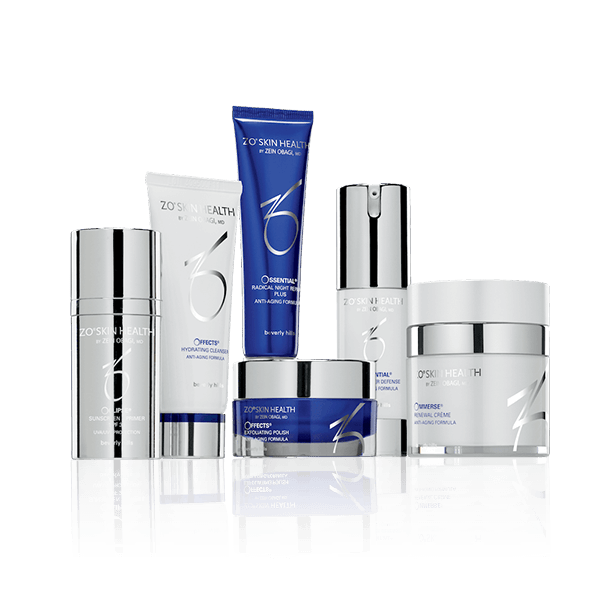 ZO® Skin Health Serums
Medical grade serums developed by world-renowned dermatologist Dr. Zein Obagi can be applied to the skin during microneedling. These products have been proven to work synergistically with skin's natural regeneration of collagen and elastin, support the dermal-epidermal junction, reduce inflammation, and replenish hydration and support barrier function, brighten skin and increase overall smoothness. The appropriate serum will be determined during your consultation based on your goals and skin health.

Schedule a Complimentary Consultation Today