Skip to Content

Welcome to Elite Body & Med Spa
Feel Your Best
At Elite Body & Med Spa, we believe that beauty and health go together to help you look and feel your best. Our licensed, certified, and experienced professionals partner with you to customize your skin services.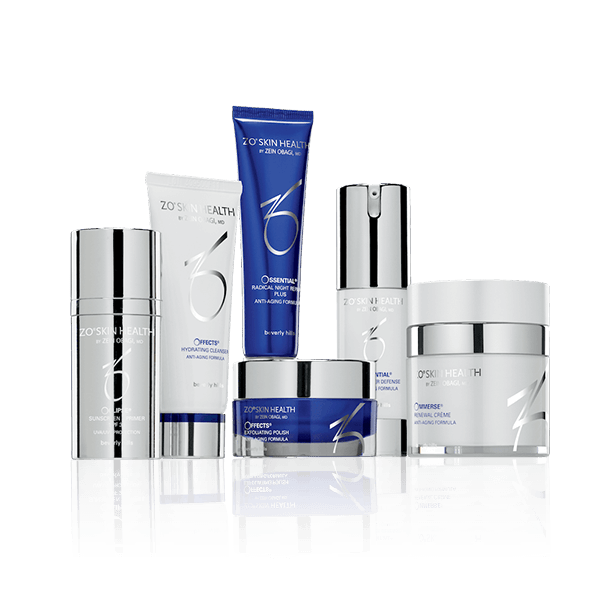 ZO® Skin Health
by Zein Obagi M.D.
Client Testimonials
As always, top notch service from the whole staff. Had a wonderful facial today. Love the ZO products.
I just started using Elite last year, and have had a great experience! The entire team is very friendly and knowledgeable. They also have lots of great deals!
Everyone is so nice and very professional. They always answer all of my questions and are very knowledgeable about the services and products.
Great first experience at this new clinic. I had the 3 for me facial laser treatment and it was great! The treatment was comfortable throughout and I have no pain and minimal redness just 5 hours later. Leslie is an expert at lasers and made sure all settings were safe for my skin type while also ensuring I would have a good outcome. She was very attentive as well to the cleanliness of the equipment and room with excellent COVID protocol. Leslie is also friendly and professional and made me feel very at ease throughout the treatment.
I have been using ZO for awhile and can honestly say I have seen great results on my face ...namely the brown spots! Being able to have phone consultations with Leslie Parreco has helped me tremendously! I'm not dedicated to regiments but her knowledge of the ZO products were a perfect solution for me!
Gainswave has definitely helped things in that region. More Blood Flow, Longer harder and more Firm Erections. Increased sex drive since I can now perform. More "Orgasmic" orgasims.
This is my first experience at this med spa. Can't recommend Leslie highly enough! High marks for excellent technique, professionalism, and knowledge base. I had the RF Microneedle Tx (my first). Very comfortable. I had essentially no redness or swelling and no downtime. Leslie does an excellent job with education and is a friendly, easy conversationalist.
I would absolutely recommend this treatment. I didn't realize what I have been missing out on until now. My husband feels much fuller & his performance is has improved better then I would have imagined. Thank you Leslie for all your help!
I had a facial with Leslie and it was amazing! She helped me select skincare products from the Zo Skin Health line, and these products have changed my skin medically over the last few weeks. I would highly recommend Leslie at Elite Body & Medical Spa. She was extremely knowledgeable and made me feel very at ease, relaxed, and pampered! I'm really looking forward to my next session and watching my skin continue to progress!
My provider recommended combining treatment therapies and the results have been wonderful. My star reviews are based on my experiences with Leslie.
Leslie is simply fantastic. She has superior knowledge of the equipment used for these treatments and explains them in-depth as she is going so I am also being educated along with being cared for. I have had exceptional results and will continue to use her services going forward. I would recommend venus viva and skin tightening for anyone that needs a boost in skin tone and is concerned with the look of aging skin.
I had a complete treatment series for ED and noticed an improvement in performance after the second treatment. I gradually improved with subsequent treatments. I am a believer in the treatment! Leslie was my service provider and was knowledgeable and professional. I would recommend this treatment for anyone who is suffering from ED or performance issues.
Staff is very friendly and knowledgeable.. Always answer all of my questions and we're very meticulous! Have done two separate procedures and will go back for more!
I wanted to relay how great  Jessie is , and I'm very happy with the microneedling so far from last Friday! The only side effect I had was mild redness and just a "heated feeling" but not a burning feeling or anything. I woke up feeling refreshed & fine on Saturday morning. Thank you!
Jessie is wonderful, I loved my microdermabrasion treatment. My skin felt smooth and was glowing when I left.  Jessie was both knowledgeable and friendly!
I highly recommend it! I've had great experiences with skin and beauty treatments by Jessie and Leslie!...
Really great place and people! Stacy's services are amazing!
I have been a client at Elite Body & Med Spa for almost a year noe and I have been very happy with them. They are kind, professional and reasonably priced. They offer an array of services and every one I have tried. I have truly enjoyed. If you are looking for a great Med Spa... Look no further!
I saw Caroline (nurse practitioner) for services. She was extremely knowledgeable and thorough. Good experience overall and looking forward to future visits.
4795 Larimer Pkwy, Johnstown, CO 80534, USA