Skip to Content
About Exilis Ultra Treatment in Johnstown, CO
Exilis Ultra Skin Tightening Treatment
Discover firmer, smoother skin while visibly reducing the appearance of fine lines, wrinkles, and scars with Exilis Ultra at Elite Body & Med Spa in Johnstown, CO. Our revolutionary Exilis Ultra is the first FDA-approved device used for both body contouring and skin tightening using radio frequency and ultrasound.
What Is Exilis Ultra?
One of the most in-demand skin tightening and anti-aging treatments available in the USA, Exilis Ultra from BTL Aesthetics is a body contouring and tightening device that combines radio frequency and ultrasound. With the ability to treat almost any area of the body, Exilis Ultra is effective in treating fine lines, sagging skin, and wrinkles.
How Does Exilis Ultra Work?
Exilis Ultra uses a combination of radiofrequency and ultrasound to heat the skin to specific temperatures. The heat produced raises tissue temperatures to therapeutic levels to activate collagen and elastin fiber remodelling and regeneration, resulting in tighter, smoother skin. Furthermore, Exilis Ultra can reduce fat by heating the tissue to the point of fat destruction.
Effective and Pain-Free
Unlike some devices which can be painful, powerful cooling is applied to the surface of the skin where nerves are abundant. The cooling numbs the nerves, allowing the heat to be pushed deep within the fat cells. Changing power and cooling settings during treatments allows for deep tissue treatment all the way to the superficial layer and on the body.
The Benefits of Exilis Ultra Treatment
Exilis Ultra treatment offers a number of leading benefits, including the following:
Reduced appearance of fine lines surrounding the eyes
Decreased appearance of wrinkles
Smooth, firm skin
Collagen restoration
Enhanced skin elasticity
Youthful, radiant looking skin
No surgery or invasive procedures
No pain or downtime
Who Is Eligible for Exilis Ultra?
Exilis Ultra treatment can be used for patients between the ages of 21 and older who are in search of cosmetic enhancements without the need for surgery. Exilis Ultra treatment is excellent for those with mild to moderate laxity and areas of stubborn fat, stretch marks, and scars.
Treatment Areas
Exilis Ultra treatment can be used in almost any area of the body, including the following:
Arms
Thighs
Knees
Ankles
Buttocks
Abdomen
Mouth
Décolleté
Jawline
Chin
What To Expect From an Exilis Ultra Treatment?
Exilis Ultra treatment can take between 15 and 40 minutes depending on the area of the body. The treatment is painless and requires no downtime. Following the treatment, your skin will be temporarily pink and slightly warm, and you may resume activity immediately. A series of four or more treatments is recommended to reach full results.
Exilis Ultra Side Effects
Unlike surgical procedures or other forms of skin tightening and fat removal, Exilis Ultra treatment is safe and effective with virtually no side effects or downsides. The treatment is non-invasive and quick enough to be performed during your lunch break. Post-treatment, you may return to normal activities without the risk of complications.
Choose Elite Body & Med Spa
Our knowledgeable medical professionals will walk you through the Exilis Ultra treatment process, helping you determine the best treatment plan to achieve your desired results while answering any questions or concerns you may have. We are committed to the highest-quality care and use the latest equipment and techniques to foster impeccable results.
Look and Feel Your Best with Elite Body & Med Spa
At Elite Body & Med Spa, our patients' confidence and wellness are our top priority. As such, we offer a range of integrative treatments that combine beauty enhancements with health and wellness measures to promote optimal comfort, confidence, and patient satisfaction while ensuring maximal safety and efficiency.
Schedule Your Exilis Ultra Skin Tightening Today
If you're ready to experience your best skin, Elite Body & Med Spa is here to help you make it happen with our renowned Exilis Ultra treatment in Johnstown, CO. Get the smooth, firm skin you deserve with the help of our medical professionals today by contacting us to schedule your Exilis Ultra appointment!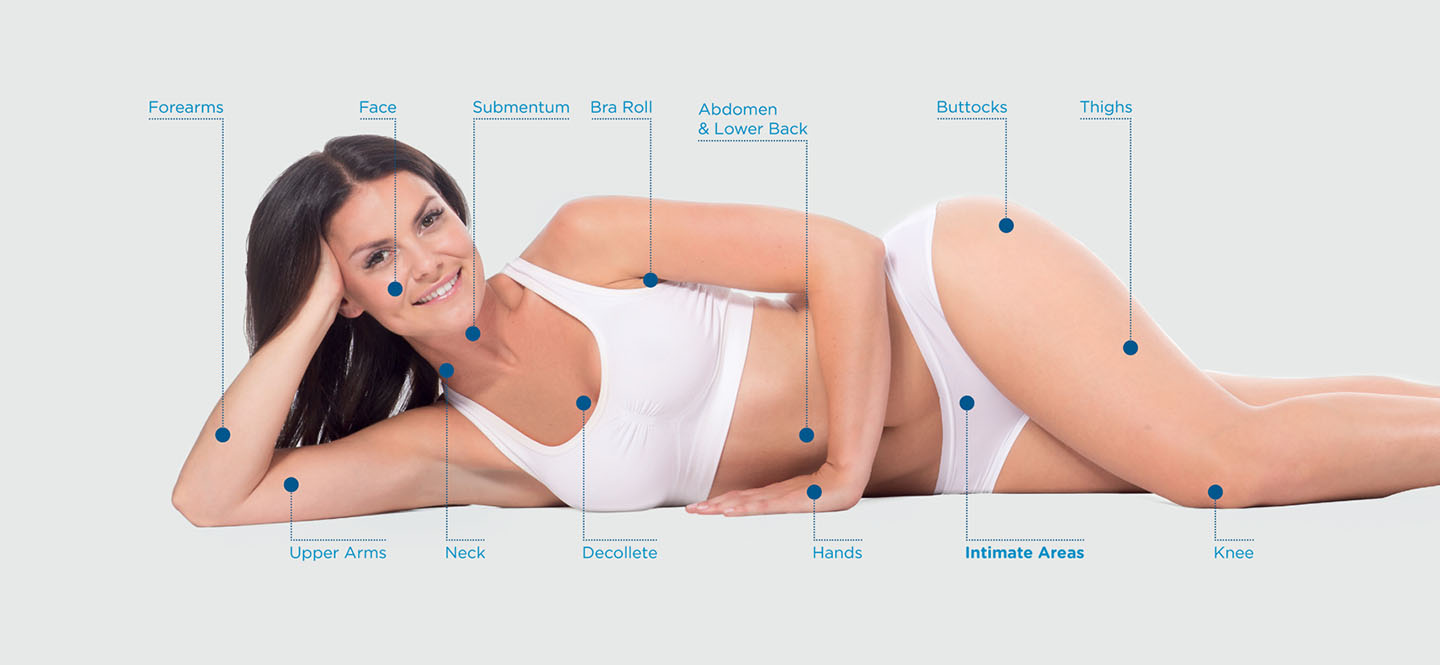 Schedule a Complimentary Consultation Today