Skip to Content
Allergan, the makers of Botox and Juvederm is offering double points for customers who participate in the Alle program. Ask us for details!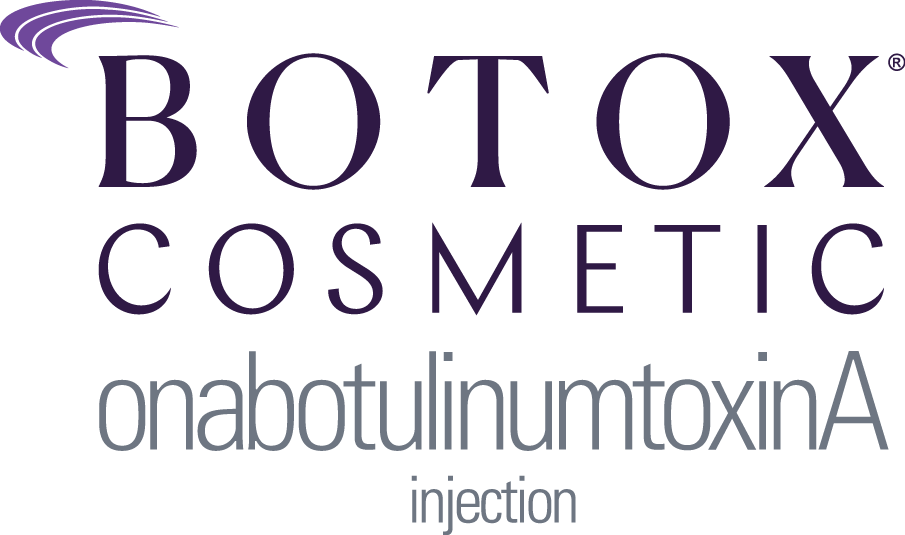 Botox® Cosmetic
Choose the brand medical providers and patients know and trust: BOTOX® Cosmetic. It's the #1 selling treatment of its kind:
The first and only treatment FDA-approved to temporarily make moderate to severe frown lines, crow's feet and forehead lines look better in adults
A quick 10-minute treatment with minimal downtime
You may begin to notice results within 24 to 48 hours for moderate to severe frown lines
It delivers predictable, subtle results, so you look like you, only with less noticeable facial lines
How Botox® Cosmetic Works
A combination of factors can cause facial lines. It's not just about the cellular changes that may occur, or reduction of collagen, or damage caused by free radicals from the sun and the environment. Repeated muscle contractions from frowning, squinting, or raising eyebrows cause skin to furrow and fold, gradually resulting in the formation of facial lines. BOTOX® Cosmetic works beneath the surface and temporarily reduces the underlying muscle activity that causes moderate to severe frown lines, crow's feet, and forehead lines in adults – to help them look visibly smoother. Some patients receiving BOTOX® Cosmetic report the injections feel like a pinch.
You may begin to notice a visible smoothing of frown lines, crow's feet, and forehead lines within 24 to 48 hours, with results lasting up to 4 months for moderate to severe frown lines in adults. BOTOX® Cosmetic is not a permanent treatment. If you discontinue treatment the moderate to severe frown lines, crow's feet and forehead lines will gradually return. Only BOTOX® Cosmetic is backed by more than 16 years of published studies. It uses a unique manufacturing process, and its potency is measured in units that cannot be compared to any other product. This is why there is no such thing as "generic" BOTOX® Cosmetic.
What Is Hyaluronic Acid?
Hyaluronic acid, or HA, is a natural substance in the body that delivers volume to the skin. Modified HA is the main ingredient behind JUVÉDERM®. Getting treated with JUVÉDERM® helps add volume to different areas of the face without surgery while also temporarily restoring the volume loss beneath the surface.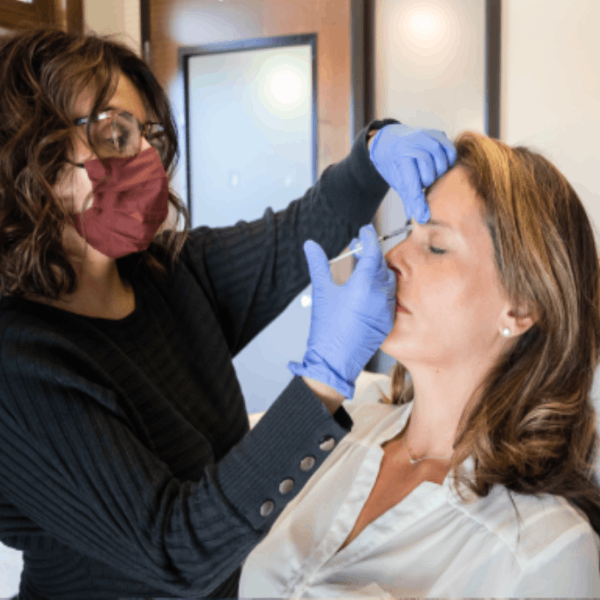 JUVÉDERM® Injectable Gel Fillers Important Information
Are there any reasons why I should not receive any JUVÉDERM® formulation?
Do not use these products if you have a history of multiple severe allergies or severe allergic reactions (anaphylaxis), or if you are allergic to lidocaine or the Gram-positive bacterial proteins used in these products.

Before Your Injection Service Is Scheduled
You and your provider will meet to discuss your goals. A full health history will be taken to assess if you are a good candidate. If you are on any blood thinners, fish oils, baby aspirin, or other products that can increase the risk of bruising your provider will discuss the best approach to minimize this concern. The approximate cost and amount of product needed to meet your goal will be discussed.
On the Day of Your Injection Service
Your skin should be clean, if you have any infection, this will need to be treated before you can receive an injection service. If you are wearing make-up we will clean the area before we begin. Topical anesthetic or an ice roller may be applied to your skin pre or post-treatment to ensure your comfort and reduce the chance of bruising and swelling.
Treatment-Related Side Effects
The most common treatment-related side effects of injectable products include mild swelling at the injection site, redness, tenderness, itching, and bruising. For a full list of possible risks please review our consent form. NOTE these products should not be used in patients with previous hypersensitivity to lidocaine or other local anesthetics.
Schedule a Complimentary Consultation Today