Skip to Content
Microdermabrasion Treatment
Microdermabrasion Skin Treatment
If you're struggling with fine lines, wrinkles, acne scarring, sun damage, or dull skin, microdermabrasion face treatments can gradually improve the appearance of your skin with each session. This gentle exfoliation process is a non-invasive, non-surgical method used to smooth the skin and restore luster and vibrancy, resulting in a youthful glow that keeps your skin looking and feeling its best.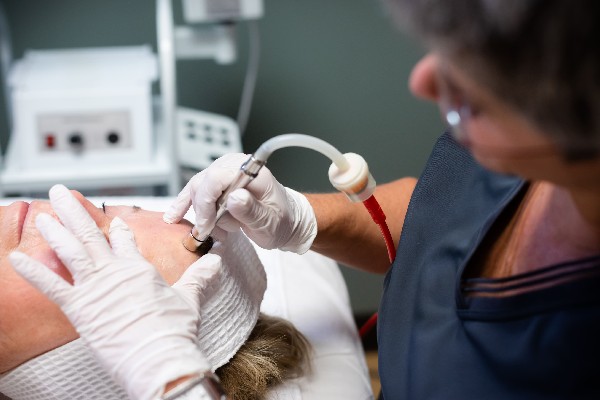 Understanding Microdermabrasion Treatment
Microdermabrasion treatment works by gently exfoliating the skin using a specialized fine diamond tip wand with gentle vacuum pressure. During the procedure, the outer layer of dead skin cells is cleared and absorbed into the vacuum, triggering a wound response in the skin that stimulates healing, resulting in thicker, smoother, and tighter skin.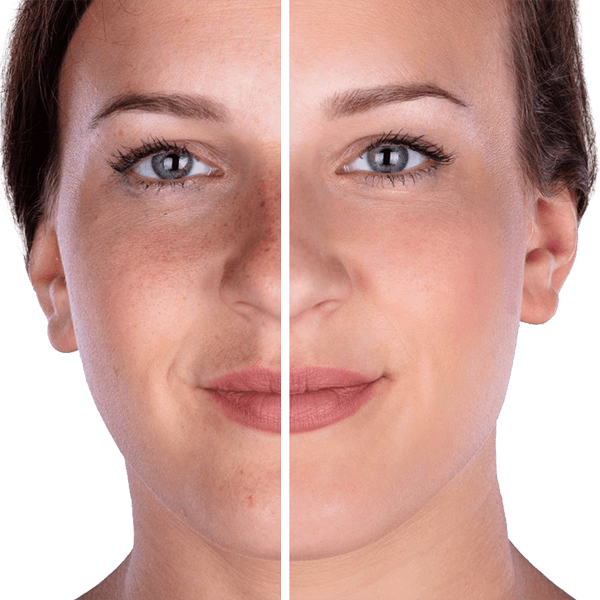 Benefits of Microdermabrasion
Microdermabrasion is a comprehensive treatment benefiting multiple skin concerns. Some of the benefits associated with microdermabrasion include:
Even skin tone
Eliminated dead skin cells
Reduced appearance of fine lines and wrinkles
Eliminated dullness
Improvement in skin discoloration
Minimized acne scars
Enhanced collagen production
A beautiful, radiant glow
What to Expect After Microdermabrasion Treatment
After you've completed your microdermabrasion treatment, you can expect noticeably smoother, softer, and more supple and radiating skin. However, you may notice minor redness or a dry feeling immediately after the treatment. This is normal and will resolve within 24 hours.
Additionally, it's important to protect your skin during this time and avoid exposure to the sun. Elite Body & Med Spa recommends investing in high-quality sunscreen and avoiding exfoliants for at least 3-4 days post-treatment. However, makeup is not a concern and can be applied immediately following treatment.
Risks of Microdermabrasion Treatment
Not only is microdermabrasion highly effective, but it is also risk-free. When patients follow the pre- and post-procedure guidelines, they will not be subject to any risks or conditions related to the treatment.
Microdermabrasion Treatment Overview
Microdermabrasion can be used to treat areas such as the face, decolletage, neck, arms, hands, and even the back. It's a short, non-invasive procedure lasting 30 to 60 minutes with minimal downtime. Microdermabrasion is ideal for individuals looking to address:
Age spots
Wrinkles
Acne scars
Hyperpigmentation
Clogged pores
Shallow acne scars
Texture concerns
Who Is a Candidate for Microdermabrasion?
Microdermabrasion is safe for all skin types. Microdermabrasion is particularly advantageous when it comes to slowing the aging process and preventing the signs of aging before they become advanced. Additionally, at Elite Body & Med Spa microdermabrasion treatments can be paired with other beauty and skin-enhancing treatments to achieve the ultimate desired effect. Microdermabrasion is great treatment when preparing for a big event where you want to look your best.
Choose Elite Body & Med Spa's Skin Care Specialists
Relax, unwind, and experience the stunning results of a leading microdermabrasion treatment with Johnstown, CO's trusted medical aesthetic experts at Elite Body & Med Spa. Upon arrival, you will be greeted by a warm staff that is committed to the quality of your experience, followed by expert treatments conducted by reputable skin care professionals who prioritize your needs and preferences.
Find Out If Microdermabrasion Is Right for You
If you're ready to get the glowing, youthful skin you deserve, Elite Body & Med Spa is here to make it happen with our advanced microdermabrasion treatment. Contact our team today to schedule an appointment or a complimentary consultation to learn more about this rejuvenating treatment.
Schedule a Complimentary Consultation Today